FOUR-DAY FEATURED FOOD SPECIAL
● THE CUBAN BURGER
Available Monday 01/13/2020 – Thursday 01/16/2020, from 11:00 AM until 11:00 PM each day.
An eight-ounce flame-grilled sirloin patty with ham, Swiss cheese, mojo-marinated pickles, and spicy mustard.  It's like our Cuban sandwich is giving our burger a hug!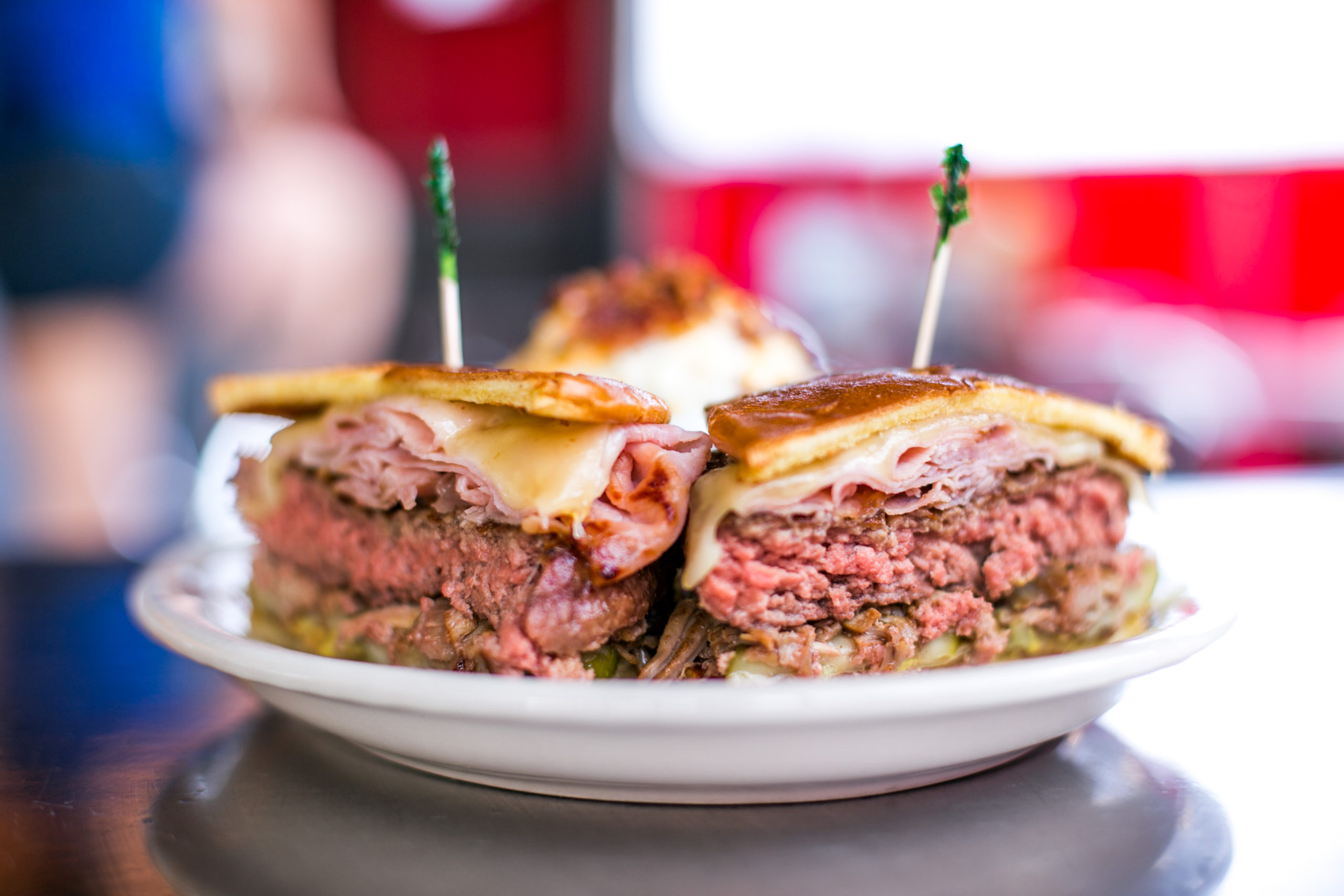 WEEKEND BRUNCH
The following "brunchy" items are currently available every Saturday and Sunday, from 11:00 AM until 4:00 PM.
● FUNNEL OF LOVE BURGER
Two 4-ounce griddled sirloin patties topped with donut glaze, raspberry jam, funnel cake fries and 3 slices of bacon, served on a toasted burger bun.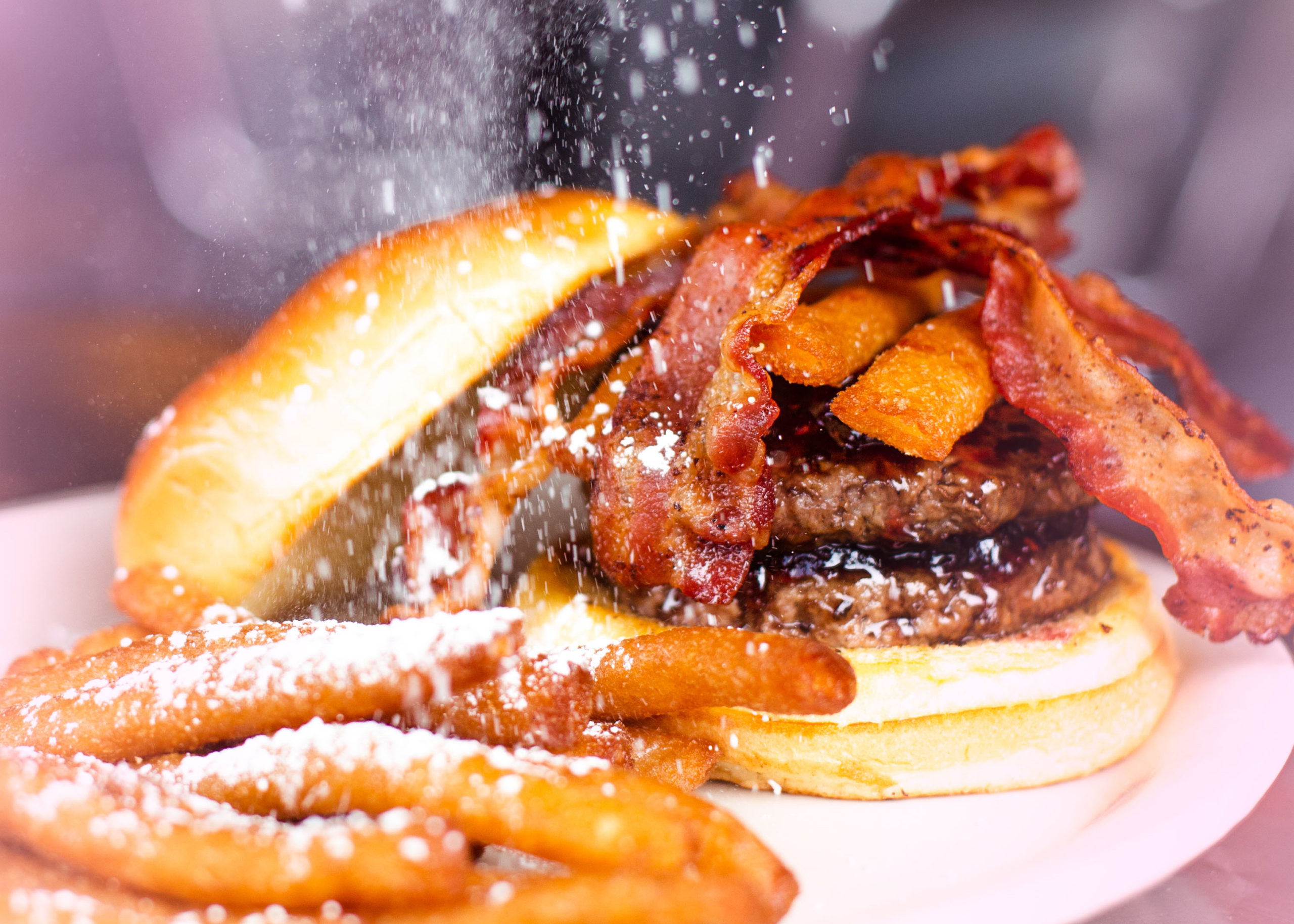 ● CRAZY CRISTO
A savory and sweet griddled sandwich served on thick sliced white toast, filled with ham, bacon, Swiss cheese and chipotle cream cheese, and topped with sweet & spicy jalapeño jelly.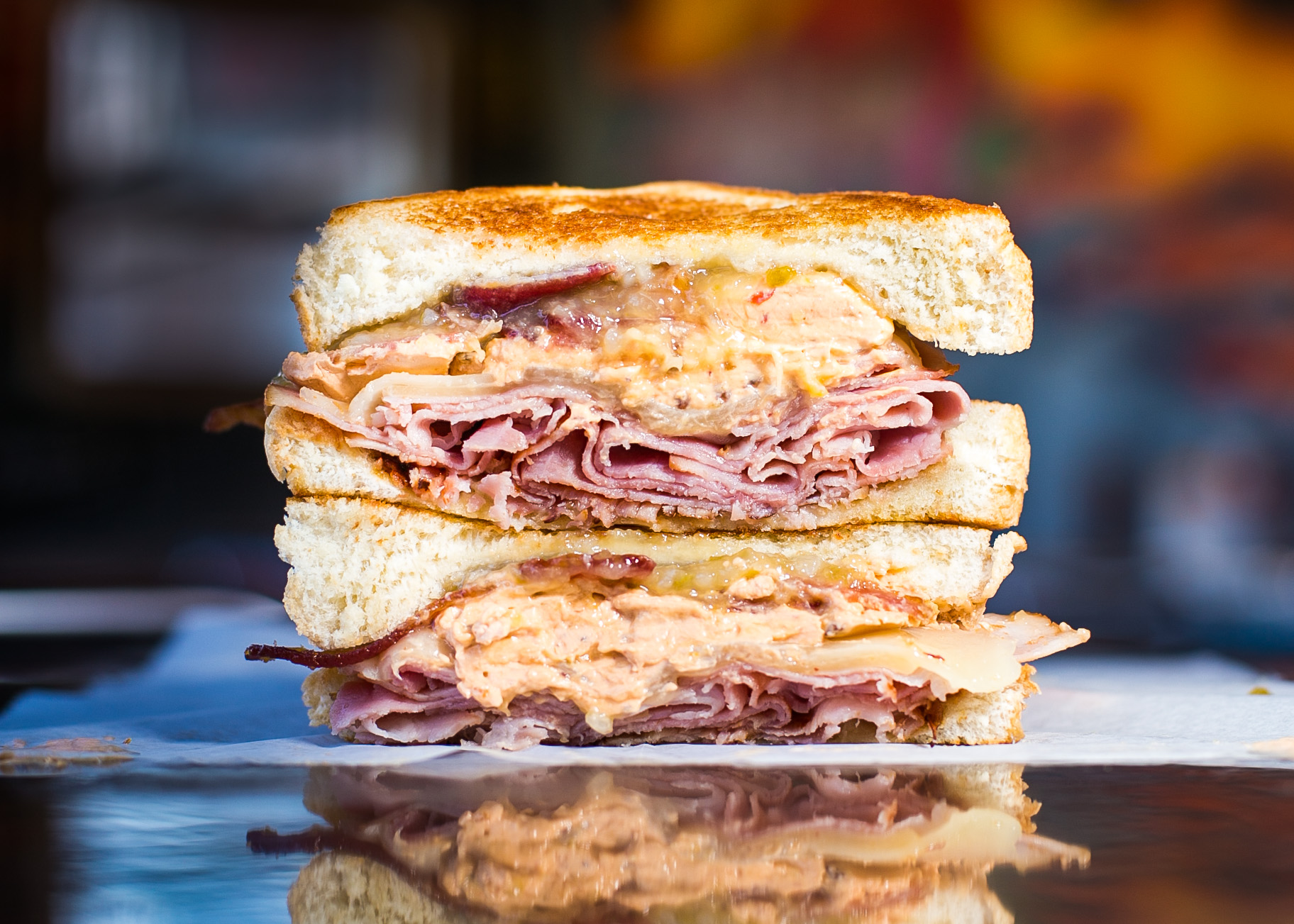 ● BYPASS BURGER BREAKFAST WRAP
Griddled ground sirloin, a fried egg, bacon bits, shredded jack & cheddar cheese, diced tomatoes, lettuce and our secret burger sauce, all stuffed inside a flour tortilla.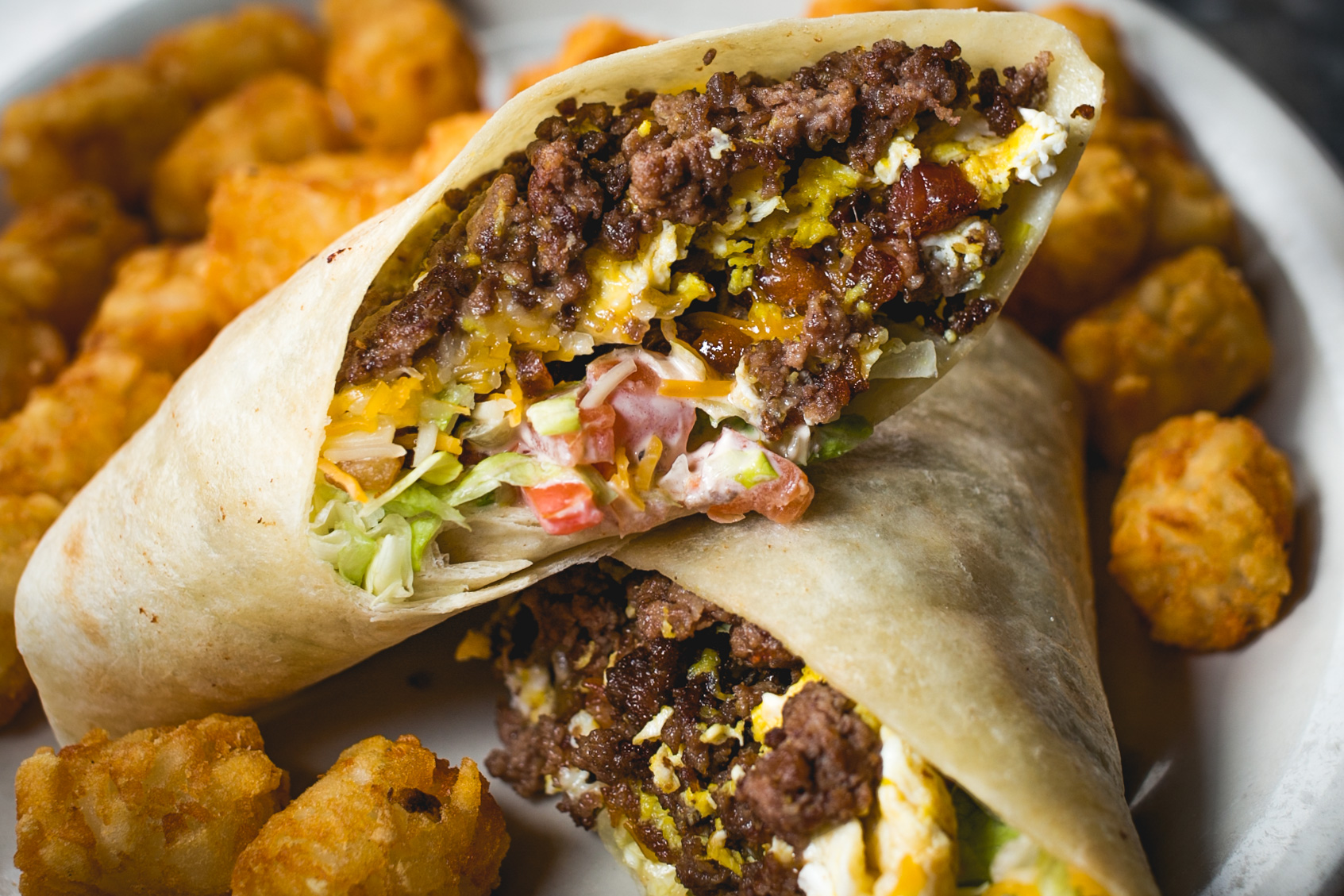 ● CHEESY CASSEROLE MELT
Grilled ham, scrambled eggs and smashed tater tots, topped with Cheesy-Cheese Goo™ and spicy honey BBQ sauce, served on griddled sourdough toast.